WHAT SETS THE G&T TRAVEL CLUB APART?
"Travel Without Judgement"
There are some great tour companies out there, but they all tend to follow the same path and the same style. We are not re-inventing the wheel but feel that our 'product' has some very distinct differences and some personal touches that make our travel experience quite unique…
We "Travel Without Judgement". Gools and Thommo will let everyone enjoy the experience on their own level. We often offer free time and encourage those who care to, to branch off and explore on their own. 
G & T will take you to some excellent restaurants in the most amazing locations but also show you the very best places to try the local street food. We are there with you every step of the way. Sharing with you the best ways to negotiate the traffic, the language, the menus, and the different shopping experiences while having fun.
Gools and Thommo are quality control to make sure that your holiday well and truly exceeds your expectations.
Each destination we travel to as a club is highly researched. We test drive our itineraries before releasing tours, ensuring the smoothest and most enjoyable experience possible.
When considering any new destination, we like to involve our Clubbers in the decision making process.
It is essential for us to only commit to new destinations where we already have great relationships with our local ground operators. These relationships have been built over many years of us both being involved in the International Travel Industry. This gives us the opportunity to maintain our quality and control the ultimate G&T travel Club experience.
'ANCIENT KINGDOMS OF VIETNAM & CAMBODIA'
2020
VIDEO DIARY
"Thank you so much Gools and Thommo for an amazing time in India. I'm sure I would never have made it here without you as I'm not a 'group' type traveller and solo travel here would be way too scary. It was everything I wanted and more. I will certainly join you in 2020 for a South East Asia adventure".
"I have no hesitation in recommending travel with G &T Travel Club particularly given their attention to detail, types of accommodation, variety of opportunities and experiences offered on their tours. Thank you Gools and Thommo!"
"Thanks Gools & Thommo for the great tour of India.  The attention to detail and care your guys provided for us for the trip was superb.   You both have cheerful personalities and show such care to the group, which means everyone on the tour are relaxed and were so happy,  John & I feel we made so many new friends.  We are so looking forward to our trip in Africa next year with you and a chance to catch up."
"Dear Gools and Thommo. Many thanks for guiding us through the sights and sounds of India. Such a vibrant and colourful place to visit. We suffered from sensory overload at times but enjoyed this trip beyond expectations. Your attention to detail has once again made us feel very lucky to be on a G & T Travel Club tour. We are going home to look at our photos and re-live the experience."
"Although having previously avoided group tours, we chose this option and G&T Travel Club for our next adventure to Rajasthan, India.  G&T came on the back of a strong recommendation by friends who had also travelled with them. We were so pleased with every aspect of our India experience."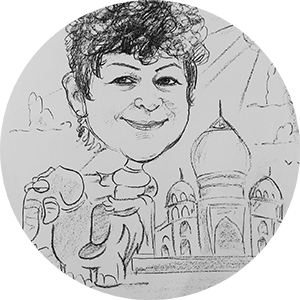 "If you are looking for travel that ensures your safety, is trouble free, lots of fun, provides adventure and ensures you eke the most out of your dollar & available time, YOU MUST TRAVEL WITH GOOLS & THOMMO."
"Everything about our Indian tour, in January 2018, was so well organised, from airport transfers, to stunning accommodation, to a great local guide & bus driver & bus (it was the best bus ever!), to fantastic restaurant recommendations, and of course to Thommo & Gool's wonderful friendship. It is their personal approach, prior research and genuine love of travel that allowed us to experience India, in all its colour and chaos, while still feeling safe and comfortable. We will look forward to future adventures with G & T Travel Club!."
See where we have been, learn where we are going.
'Ancient Kingdoms' Thailand & Laos + Vietnam & Cambodia
Our 2020 South East Asia program has now launched and open for bookings! We spent time in all countries over the course of two separate research trips during 2018. We are very excited for you to join us and feel we have created an itinerary that is extra special.
'Nepal – Research Trip'
We get the most enjoyment out of our travels when we are 'off the beaten track'. Gools and I just spent a few days in a couple of great Nepalese villages, Bandipur and Nuwakot, as part of our seek & discovery research for a new tour. These villages ooze charm and allow travellers to stay in small heritage style inn's and farmhouses. This is great for the community as the money we spend stays local. The food has been great and the hospitality just incredible! Check out the view from the breakfast table.
'Savannahs' & Sunsets of Kenya & Tanzania'
We were overwhelmed by the response to the new 2019 Kenya & Tanzania program. So much so, that we doubled our departures to 4 tours that departed in February/March 2019. We were blessed with the array of African wildlife we encountered on our tours and enjoyed very special accommodation along the way.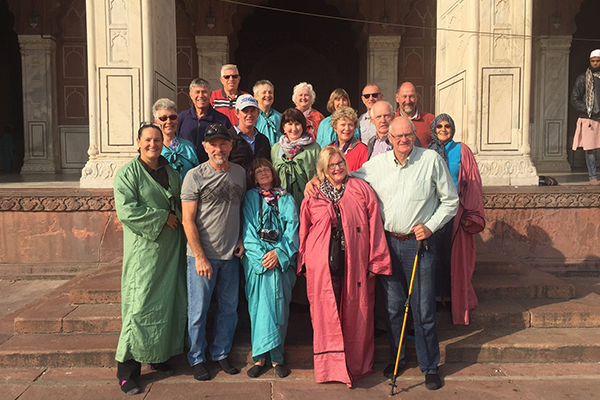 'Colour, Culture & Contrasts of Rajasthan'
2017 & 2018 saw us visit the iconic Agra and the incomparable Taj Mahal, along with Rajasthan's capital the 'Pink City' of Jaipur. We saw turbaned men, snake charmers, blue painted houses and vibrant markets while visiting all the major towns of Rajasthan. Jaisalmer with its fairy tale fort, Jodhpur, the 'Blue City' and Udaipur 'Venice of the East'. We discovered amazing  palaces, deserts and temples of Northern India.
'Sri Lankan Colonial Circuit'
On our 2017 & 2018 tours of Sri Lanka we began in the modern city of Colombo before venturing north towards the cultural triangle. Here we found a treasure trove of ancient ruins and will visit Mihintale, the birthplace of Sri Lankan Buddhism. We will witnessed the life of the colonial tea plantations as we rose out of the plains into the rugged mountains. Experiencing a cooler climate we will learned about the pioneer's legacy that is now left in the architectural style of the homes and buildings. Leaving the largest population of Asian elephants behind we eventually descended to the coast to find the beautiful palm fringed beaches that are the epicentre of a thriving fishing and tourism industry. Here we explored the fortressed old city of Galle still standing much like it did in its day.