2020 DEPARTURES
17 DAYS | 16 NIGHTS 
3 – 19 February BOOKED OUT

ANCIENT KINGDOMS OF VIETNAM & CAMBODIA
Our tour focuses on the full length of Vietnam including UNESCO World Heritage listed Halong Bay and the very best of Cambodia.
Vietnamese cuisine is about as fresh as you can get it. The amazing markets are overflowing with fresh produce and it seems to appear on every plate in every restaurant. Hanoi, Hue, Hoi An and Ho Chi Minh however all have a different spin on what they call traditional.
The people and the colour make Vietnam a wonderful destination and it's the simplicity of their life that lets us enjoy this destination. Landscapes will surprise you when you are least expecting it and the faces of the children will delight you at every turn.
The magic of the Mekong Delta comes to life as we walk, cycle and cruise through this spectacular window of Asia.
Cambodia will get under your skin due to the incredible spirit and progressive optimism of its people. They are the true treasure of this kingdom along with the ancient treasure of Angkor Wat. With the history of war, poverty and continued political unrest the country can still put on a smile. It is safe to say that Cambodia will cast a spell on anyone that visits.
There are some great tour companies out there but they all tend to follow the same path and the same style. We are not re-inventing the wheel but feel that our 'product' has some very distinct differences and some personal touches that make our travel experience quite unique. For our existing G&T Clubbers, you know all of this but for the benefit of our new comers and of course your immediate family and friends who we invite to join you please see below how we differ.
We wanted to develop an interesting Itinerary that will 'wow' you each day with great value inclusions that everyone would be interested in and none of those 'kitch' touristy things that just waste your time and patience. We will point out the different ways to enjoy your shopping and bargaining experiences. We will not take you to the Emporiums and Carpet sellers, but instead will show you how these businesses work and show you how to get a good deal on your own.
CLICK HERE to view an interactive version of the tour map online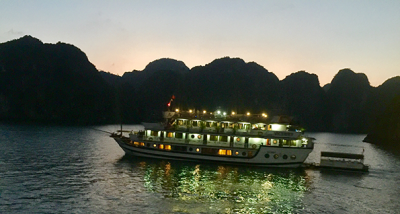 Accommodation selections are chosen for their great location, view, style, feel and facilities, not just to a Star Category or as suggested by our 'ground operators'. We make sure to use fantastic hotels that will add to your holiday experience. Some hotels are set inside a Colonial Residence and others are slick modern boutique style. All are hand-picked and researched personally by us!  All the accommodation options include a great breakfast so you can start each day with a good healthy meal.
Most breakfasts have both western and local foods available to suit your taste.
You will have an option to eat at some of our favourite restaurants within close proximity to our accommodation. You can choose to join us and eat out or simply stay and eat in, it's up to you! Funnily enough some of the best restaurants are within our chosen accommodation anyway. We have also personally checked many restaurant menus to make sure that they can cater for most of the obvious dietary requirements.  We also have a good variation between set menu, buffet and ordering from the menu with both western and local choices. The restaurants for our Special Farewell Dinners have both been chosen for the amazing food and the experience, which all adds to a night to remember.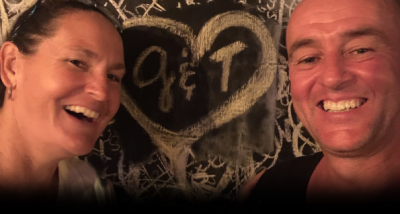 Having both Gools and Thommo along as hosts gives you something no one else can match.
We will be with you the whole time looking after you personally. On top of that we will also have  Local City Guides throughout the tour. You are in a small group environment which is great and with so many support staff on hand you can create your own travel experience.
You may have had a 'group tour' experience before where you felt rushed and dragged along by your guide. We make sure that everyone gets to walk at a comfortable pace and have time to have a good look at things along the way. If you are a keen photographer, then you will have time to get the shot without losing the group. If you need to buy something special while we are out and about then we can make this happen without making the group wait. In our opinion, this is really important in a group environment.
Most importantly we made sure we put together a "Great Value" product, not necessarily the cheapest but well worth the few extra dollars for an amazing experience! We have chosen our dates and itinerary for each country, with consideration given to the best possible weather, the lesser crowds and special holiday dates.
VIETNAM & CAMBODIA 2020 ITINERARY
Accommodation at selected hotels with daily breakfast
Meals as per the itinerary
English speaking guide
Tours and transfers as mentioned by air-conditioned vehicle
Sightseeing fees and permits during guided time
Boat cruises mentioned
Flights as per the itinerary (Economy Class)
Service charge and current government VAT tax
In Asia, check-in time is usually 2pm and check-out time is 12pm. This is subject to individual hotel regulations. early or late service is subject to availability, often with a surcharge
Visas
Please make sure you have 6 months passport validity.
VISA stamp fee at the arrival airport (the fee is varied based on nationality and destination)
Early/late check in/out service at hotels (surcharge if request)
Tips and gratuities. (See pre departure notes as we suggest that our groups participate in a group tipping kitty.
The tipping kitty is $10.00 USD  per person per day. This covers all tips for porters/drivers/local guides etc for the duration of your trip and will be collected on day 1 of the tour)
Services and meals if not mentioned in itinerary
All drinks, including water, soft drink and alcohol on all included or optional excursion
Laundry, telephone calls and expenditure of a personal nature
Travel Insurance (Compulsory)
VIEW THE VIETNAM & CAMBODIA BROCHURE