India – a celebration for all your senses.
On our tour we will focus on the colourful state of Rajasthan. We will visit iconic Agra and the incomparable Taj Mahal, along with Rajasthan's capital the 'Pink City' of Jaipur. We'll see turbaned men, snake charmers, blue painted houses and vibrant markets while visiting all the major towns of Rajasthan.
Jaisalmer with it's fairy tale fort, Jodhpur, the 'Blue City' and Udaipur 'Venice of the East'. We discover amazing palaces, deserts and temples noting the contrasting colours, cultures and faces of Northern India!
There are some great tour companies out there but they all tend to follow the same path and the same style. We are not re-inventing the wheel but feel that our 'product' has some very distinct differences and some personal touches that make our travel experience quite unique. For our existing G&T Clubbers, you know all of this but for the benefit of our new comers and of course your immediate family and friends who we invite to join you please see below how we differ.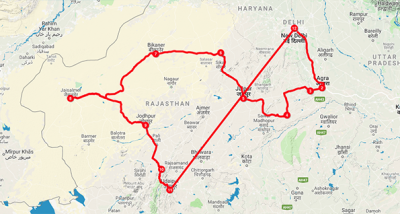 We wanted to develop an interesting Itinerary that will 'wow' you each day with great value inclusions that everyone would be interested in and none of those 'kitch' touristy things that just waste your time and patience. We will point out the different ways to enjoy your shopping and bargaining experiences. We will not take you to the Emporiums and Carpet sellers, but instead show you how these businesses work and show you how to get a good deal on your own. Our coach is often bigger than our group size requires so there can be spare seats to spread out. We will offer you the freedom to do your own thing. In fact we will encourage you and help you to get the most out of your holiday by listening to what your personal needs are. You may want to go shopping for something special or want to head out on your own or in a smaller group.
Accommodation choices are chosen for their great location, view, style, feel and facilities, not just to a Star Category or as suggested by the 'ground operators'. We use fantastic Castles, Royal Palaces and Colonial Residences all hand-picked and researched personally by us! All the accommodation options include great breakfast spreads to start each day with both western and local foods available to suit your taste.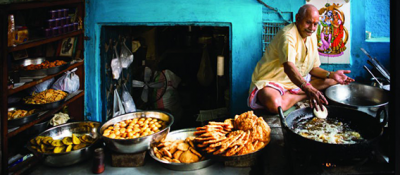 You will have an
option to eat
out at some of our favourite great restaurants within close proximity to our accommodation. You can choose to join us and eat out or simply stay and eat in, it's up to you! Funnily enough some of the best restaurants are actually within our chosen accommodation anyway. We have also personally checked restaurant menus to make sure they can cater for most of the obvious dietary requirements. Because the majority of dinners are not included we make sure that we have a good variation between set menu, buffet and ordering from the menu with both western and local choices. The restaurants for our Special Farewell Dinners have both been chosen for the amazing food and the experience as well as something to remember.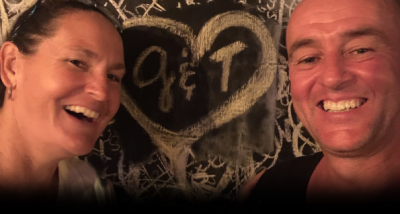 Having both Gools and Thommo along as hosts gives you something no one else can match. We will be with you the whole time looking after you personally. On top of that we will also have a National Tour Guide, a Driver and Assistant and Local City Guides throughout the tour. You are in a small group environment which is great but with so many support staff on hand you can create your own travel experience. You may have had a 'group tour' experience before where you felt rushed and dragged along by your guide. We make sure that everyone gets to walk at a comfortable pace and have time to have a good look at things along the way. If you are a keen photographer then you will have time to get the shot without losing the group. If you need to buy something while we are out and about then we can make this happen without making the group wait. In our opinion this is really important in a group environment.
Most importantly we made sure we put together a
"Great Value"
product, not necessarily the cheapest but well worth the few extra dollars for an amazing experience! We have chosen our dates and itinerary for each country in regards to the best possible weather, the lesser crowds and special holiday dates.
14 Nights accommodation on twin/double share basis
Breakfast included at all night stops
Lunch included in Agra and Dinner included at Kaurali and Special farewell Dinner
English speaking Indian Guide
English speaking Local Monument Guides
Transport by air-conditioned coach with driver and assistant
All Monument Entrance Fees as per the itinerary
Cycle Rickshaw Ride in Old Delhi
Train ride Delhi – Agra by in AC Chair Car Class
Jeep Ride to Amber Fort from coach parking
Audio Guide at Ranakpur Jain Temple
Boat Ride on Lake Pichola , Udaipur
Oneway flight Udaipur to Delhi
All current applicable taxes. NB: The Indian government has increased a few taxes for 2018
Lunches & Dinners except Agra lunch, Kaurali Dinner and final night farewell dinner
Expenses of a personal nature such as drinks, laundry, porters, telephone calls etc.
Camera fees to some monuments
Travel Insurance and visas (Compulsory)
Prices are subject to change if there are any government tax increases on hotels & transportation