Dear Gools and Thommo
Many thanks for guiding us through the sights and sounds of India. Such a vibrant and colourful place to visit. We suffered from sensory overload at times but enjoyed this trip beyond expectations. Your attention to detail has once again made us feel very lucky to be on a G & T Travel Club tour. We are going home to look at our photos and re-live the experience.
Regards, Judy and Allan
Thank you so much Gools and Thommo for an amazing time in India.
I'm sure I would never have made it here without you as I'm not a 'group' type traveller and solo travel here would be way too scary.
It was everything I wanted and more. I will certainly join you in 2020 for a South East Asia adventure.
Deb Buckett
Hello Spirited Traveller
My name is Yve, I hate to admit it, but I am 70 years young. I would like to share with you the experiences I have had with Gools & Thommo.
I met Gools & Thommo when the dice fell correctly & they were our tour leaders for our Kimberley tour with Adventure Wild. I travelled with two friends who were sisters in 2015. We had such a great adventure with them.
Gools & Thommo (G & T) stood out from all the other tour operators we encountered on the tour. G & T were always professional in their manner but always heaps of fun too. Their professionalism carried over to how they dressed & looked after the bus & trailer – & their guests of course. I always felt proud that they were 'my people'. They were very safe drivers. Some of the other tour leaders were obvious 'cowboys' in their manner & driving ability.
Our food was sensational & international. We dined as though we were in a different country every night.  Of course, I could not help sidling over to the opposition & enquire what they were having for diner. I would then – in true Aussie style – brag about what we had previously eaten & what we were having for dinner that night. Breakfast & lunch were minor feasts too.
During our tour I was impressed by how G & T immediately sorted out who was who & our personality traits – our strengths & weaknesses, where we shone & were we needed a little assistance.  They missed nothing!!! They managed to have some quality time with each guest.  They ensured the quieter guests had space to put forth their view or opinion. By their coaching we were a very harmonious group who looked out for each other & demonstrated excellent interaction. Many friendships were shaped during the tour. Each evening around the campfire was an evening to remember.
G & T's local knowledge of the history, fora & flora, the local people & local's stories were mind blowing. They ensured that we went home with excellent photos taken from the best possible position.
I was very impressed by G & T's safety. They always ensured we had plenty of water, wore our hat & adequate shoes. They made sure we had adequate to eat, drink etc. and of course made sure we had plenty of ice for the evenings.  The first aid kit was at hand should it be needed.
G & T complement each other as few couples can.  They made a formidable team.
Whilst in the Kimberley I asked (in truth, I begged) G & T, that if they did any other travel I would love to join them. I had travelled a lot over the years but as I became older I had 'lost the edge' & considered it was time to enjoy escorted travel. And what escorts are G & T.
I travelled with G & T to Thailand, India & Sri Lanka in 2017. Triple all of the above & you may be close to how we were cared for. G & T researched every small detail of this fantastic tour, right down to the quality of linen, proximity to local eateries & activities. Safety again was a high priority. I always felt safe. We had the best quality transport – bus or camel – & importantly, a safe driver or camel driver. Again, there were a lot of cowboys on the roads.
Food & eating experiences, especially eating with the locals, was one of the highlights – but there were so many highlights. Every day was an adventure. We were given plenty of opportunities to freelance & do individual activities as we chose. A small, but ever so important service was pre-knowledge of when & where we could find banks & ATMs or the lack there of, coupled with a reminder of our forthcoming expected expenses.
It certainly was a trip of a life time.
G & T provided excellent information regarding pre-travel requirements and an invaluable list of what to pack. Best of all they are always available to answer any questions.
I am planning to travel to Africa 2019 & can hardly contain myself till then.
If you are looking for travel that ensures your safety, is trouble free, lots of fun, provides adventure and ensures you eke the most out of your dollar & available time, YOU MUST TRAVEL WITH GOOLS & THOMMO.
We have always said 'We will never travel to India", but our view changed when we got an invitation from G & T Travel club to do a tour of Rajasthan! After travelling with Gools and Thommo through the Kimberley, we knew this was a fantastic opportunity to travel with them again as our tour guides, knowing that they were knowledgeable, organised, meticulous (especially with hygiene – very important in India) and just great company!! So we said 'Let's do it" and booked almost immediately.
Everything about our Indian tour, in January 2018, was so well organised, from airport transfers, to stunning accommodation, to a great local guide & bus driver & bus (it was the best bus ever!), to fantastic restaurant recommendations, and of course to Thommo & Gool's wonderful friendship. It is their personal approach, prior research and genuine love of travel that allowed us to experience India, in all its colour and chaos, while still feeling safe and comfortable. We will look forward to future adventures with G & T Travel Club!
Kathy and Michael Toirkens
Braidwood NSW
Thanks Gools & Thommo for the great tour of India.  The attention to detail and care your guys provided for us for the trip was superb.   You both have cheerful personalities and show such care to the group, which means everyone on the tour are relaxed and were so happy,  John & I feel we made so many new friends.  We are so looking forward to our trip in Africa next year with you and a chance to catch up.
Liz Robinson
Although having previously avoided group tours, we chose this option and G&T Travel Club for our next adventure to Rajasthan, India.  G&T came on the back of a strong recommendation by friends who had also travelled with them. We were so pleased with every aspect of our India experience.  The itinerary, the accommodation, the food experiences all reflected the effort and thought behind the planning and organisation.  What's more you have Gools and Thommo (Cheryl and Wayne) right there with you ensuring that everything is so well sorted.  To top it off we got to travel with a really great bunch of like-minded people, all keen for adventure and travelling without judgment.  On the back of this we immediately signed on with G&T for our Africa safari in 2019.
Simon and Lynne, Black Rock, Victoria, Australia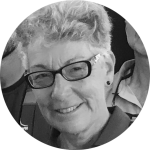 In 2016 I did a tour of the Kimberleys with Gools and Thommo. Such a memorable and wonderful trip with so many firsts i.e. Australian outback with it's beauty, crossing rivers, setting up/dismantling camp, sleeping in a tent, and swag, amazing campfire dinners to recall a few…
In 2017 a new, different adventure with Gools and Thommo travelling to Rajasthjan, northern India.  More firsts i.e. coach, staying in palaces, forts, traversing roads less travelled by commercial tours, dinner every night a new experience, and much more ….
In both experiences, and at all times, I felt completely safe in their care. 
Gools and Thommo are a fantastic team, and ensure all other people be it tour guides, drivers, or companies they engage are capable and meet their standards. Often the key is flexibility and pace to meet our needs!
I have no hesitation in recommending travel with G &T Travel Club particularly given their attention to detail, types of accommodation, variety of opportunities and experiences offered on their tours. Thank you Gools and Thommo!
Teresa Goldsbrough, Melbourne